GEORGE WASHINGTON 
PARADE CELEBRATION
The City of Eustis and its community will gather together on the beautiful morning of Saturday, February 24, 2018 at 10:00 AM to continue our Georgefest weekend with a parade celebration. The streets of Eustis will be flooded with people of all ages preparing to experience the artistic floats that will glide through Bay Street. The theme "Through the Year's" will be on display during this years parade as the entrants line-up in chronological order dating back from 1902 to present times.
Individuals, businesses and/or organizations are welcomed to participate in this years "George Washington Parade Celebration."  Download our Parade Application.  Application deadline is Friday, February 14, 2018.

Congratulations to the 2018 parade winners!
1st Over All

– Sol de Mexico
Best Band

– Eustis Middle/High School
Best Marching Group

– Tri-City Dance Twirlers
Best Float

– Lake Pediatrics
The Eustis Georgefest 2018 Dog Jog is a much-loved tradition, offering our community the opportunity to showcase their patriotic pups. We will kick off the Georgefest Parade with the one mile Dog Jog at 9:30 A.M. on Saturday, February 24th. Participants may walk or jog their four-legged friends along the parade route, beginning on the corner of Bay Street and Stevens. Gift basket prizes will be awarded for the top finishers in each age group, as well as a top prize for the most patriotic pup! Every participant will receive a free Georgefest 2018 shirt with their entry. 
Click Here to download our Dog Jog Application. Application deadline is Monday, February 19, 2018. You may mail, email, or drop off your application. Paws & Effect in Downtown Eustis is also a designated pick up and drop off location for entry forms.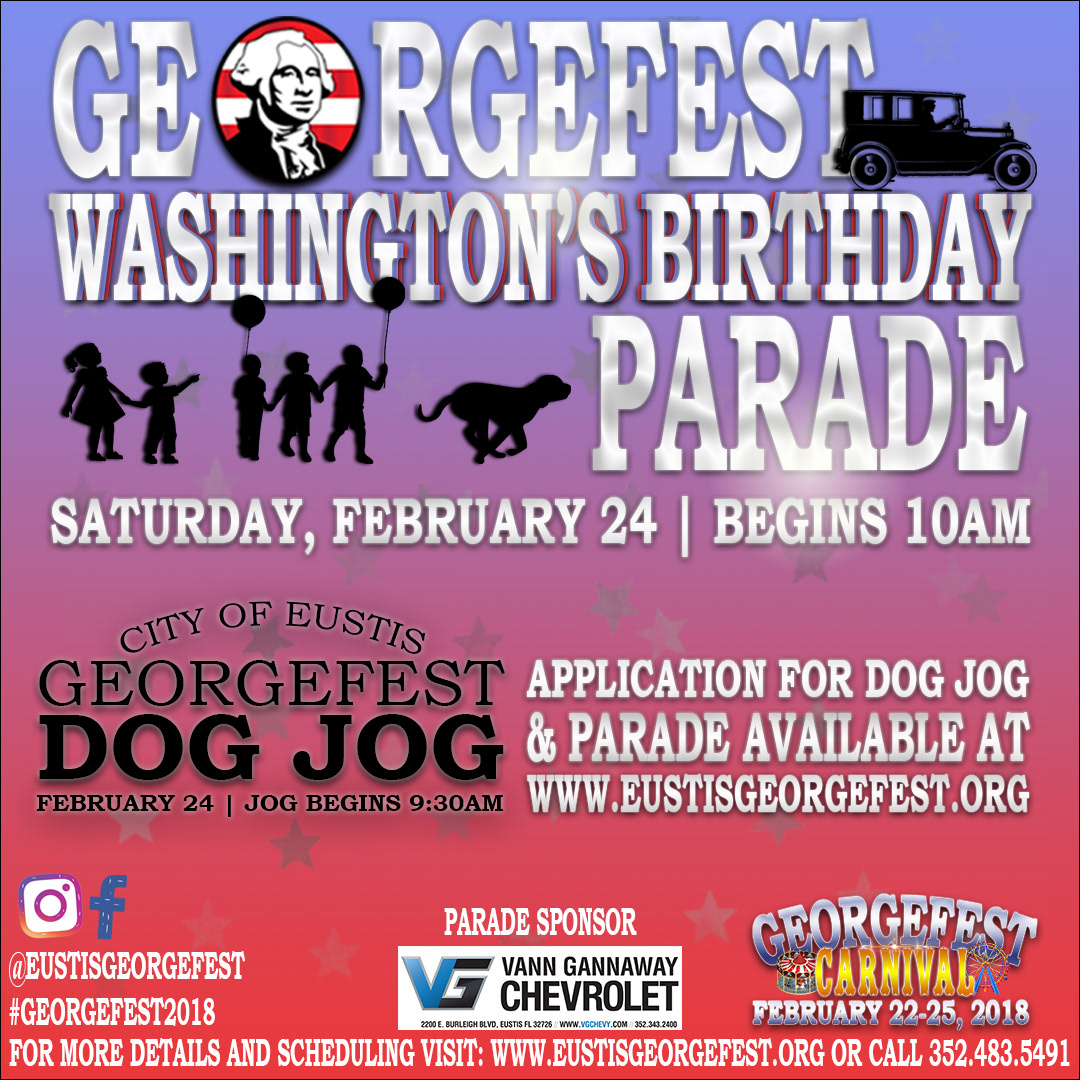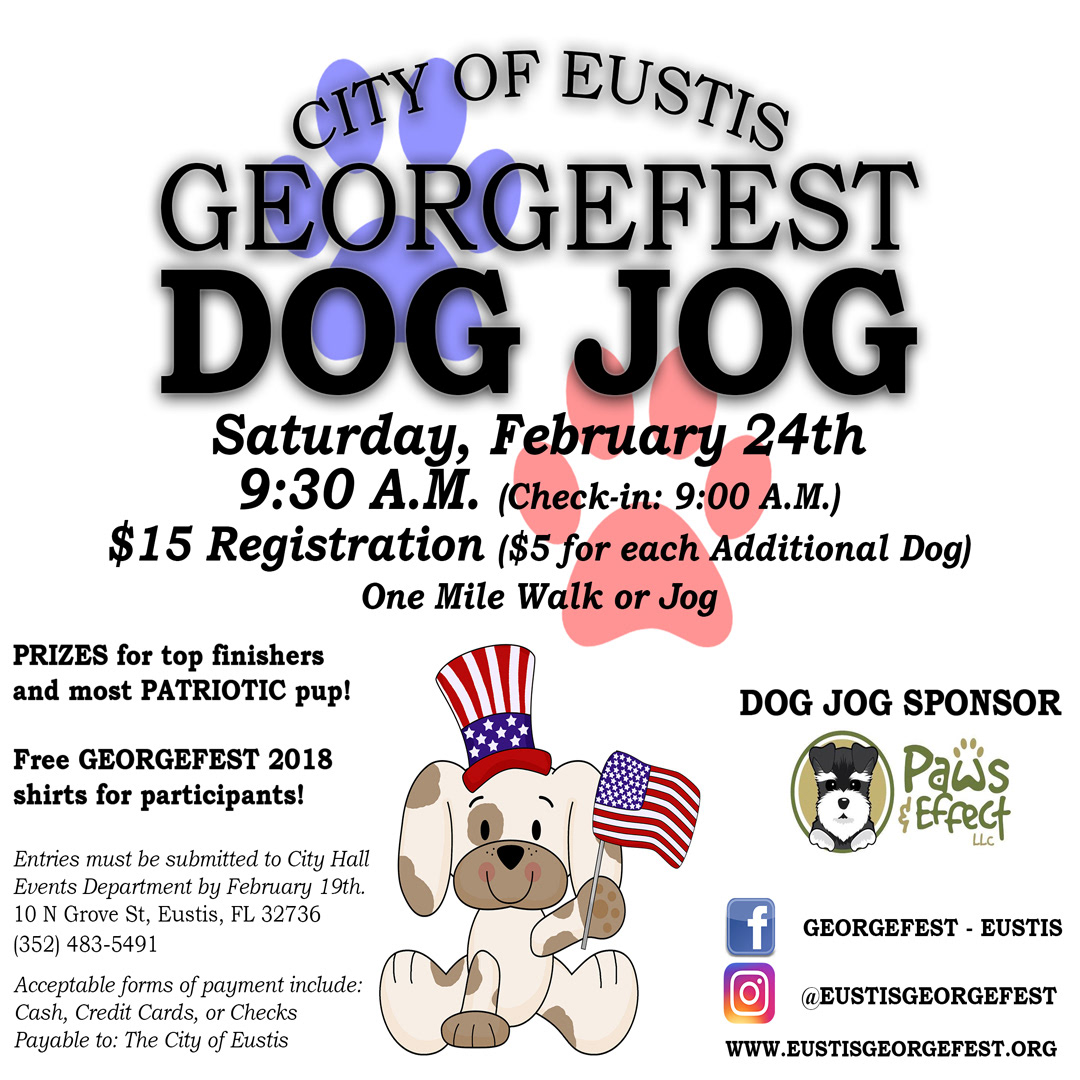 PARADE STAGING INFORMATION